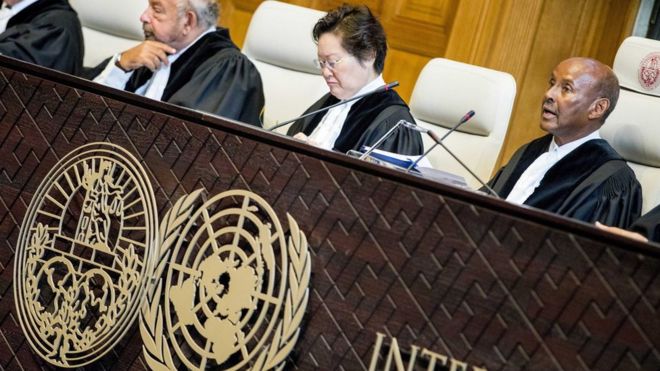 The International Court of Justice (ICJ) has ordered the US to ease sanctions it re-imposed on Iran after abandoning a nuclear deal in May.
Judges ruled that the US had to remove "any impediments" to the export of humanitarian goods, including food, medicine and aviation safety equipment.
The US argued the ruling was a "defeat" for Iran, saying it already allowed humanitarian-related transactions.
The rulings of the ICJ are binding but the court has no power to enforce them.
It is the main judicial organ of the UN and settles legal disputes between member states. But both nations have in the past ignored the court's rulings.